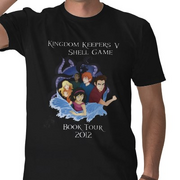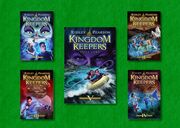 Main Events
Edit
February - First four books get new covers.
March 7 - The Kingdom Keepers V: Shell Game T-Shirt Competition.
April 3 - Kingdom Keepers V: Shell Game is released.
April 23 - Ridley Pearson has an interview about KK5 and KK6 on WDW Radio.
June 1 - June 30 - Ridley Pearson holds a competition to name KK6.
July 13 - KK6 was has been named Dark Passage.
July 30 - Kingdom Keepers VI: Dark Passage's Cover is revealed.
August 31 - Release date for KK6 is revealed. It wll releasse on April 2nd 2013.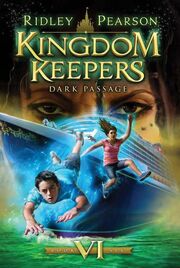 Ad blocker interference detected!
Wikia is a free-to-use site that makes money from advertising. We have a modified experience for viewers using ad blockers

Wikia is not accessible if you've made further modifications. Remove the custom ad blocker rule(s) and the page will load as expected.